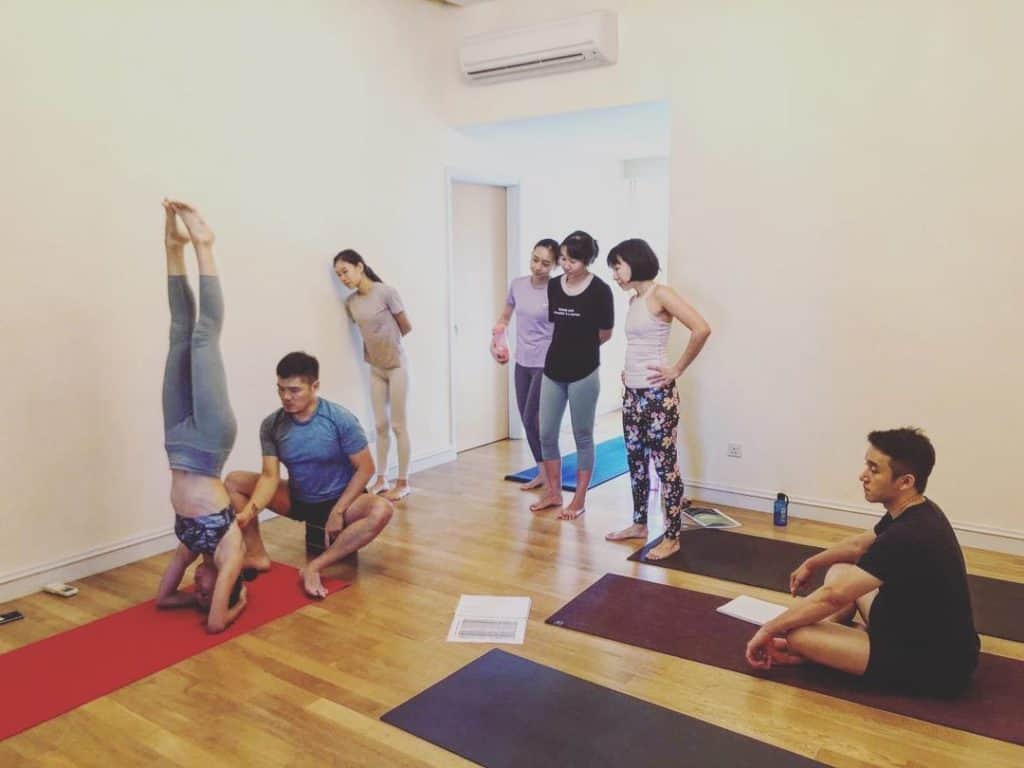 Thank you laoshi @yogawithstan for the infectious energy, great insights, epic anecdotes of Guruji Pattabhi Jois and belly laughs over the past few weekends. It really made me live ashtanga even more!! Hope to see you around (: Also, much thanks to @jamesng.333 and @peculiaryogi for the opportunity to learn from the first authorised Ashtanga teacher in Singapore!
– Yurong (@yyuogga)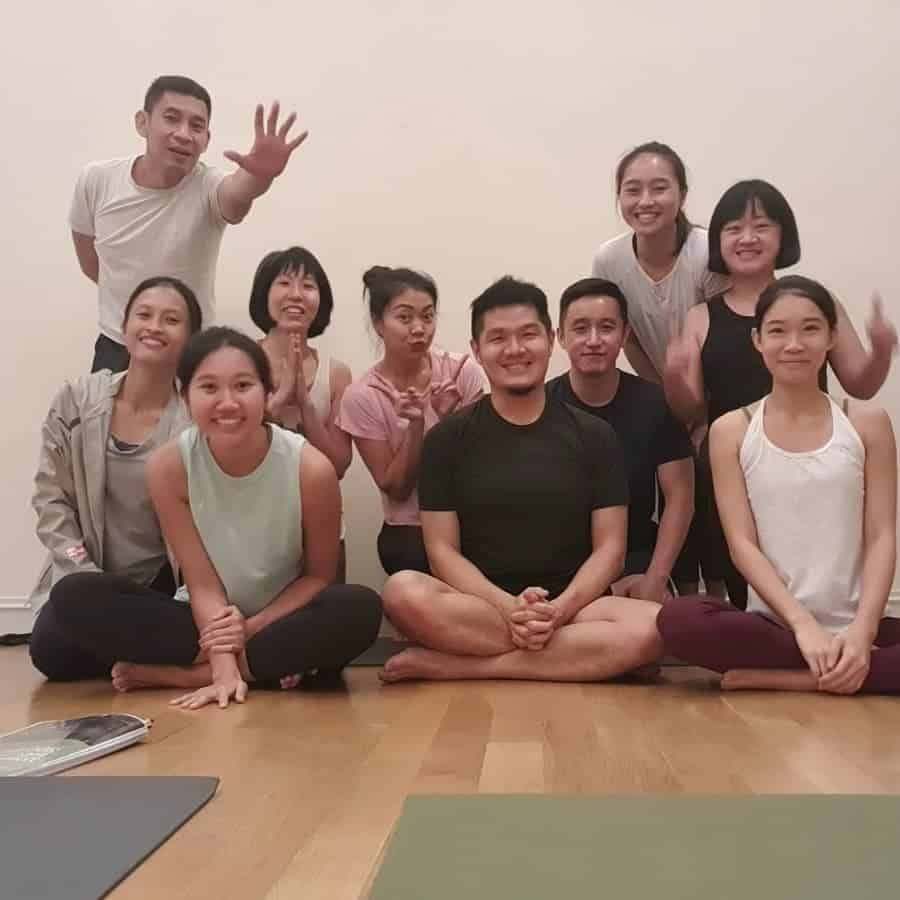 Honoured for the opportunity to learn and practice with Stanley Lim, authorised as the first son in Singapore to teach Ashtanga Yoga. I love ashtanga for the inner focus, strength & discipline it brings. A moving meditation. 7+ years of practice & counting! 🙏 Thanks @yogawithstan, @jamesng.333 & @peculiaryogi! YTT is shaping up to be a wonderful journey 😍
– Chin (@qcsquared)
"Why won't you do YTT?" "My hamstrings are too tight. I don't feel ready." "You will never feel ready. Just go for it." This conversation kept replaying in my mind. Because my teacher @jamesng.333 believed I can, I believed I can. When @peculiaryogi launched their YTT course this year, I was worried I'd miss it because of a possible job relocation, but changes in timeline once again aligned to making this a possibility. I knew I had to. YTT to me was about deepening my understanding and studies of a beautiful practice that's helped me become a better, stronger, braver person. But as I progressed through the course, I learned my love for sharing this practice, the knowledge my teachers have shared with more people going forward.
– Blake (@yogawithblakey)
Such an amazing journey with a group of great people to kick start my yoga journey. I never regret to sign up the 200hrs YTT with @peculiaryogi and @jamesng.333, yoga is not just asana but many more for me to explore. I am so happy that I can also learn the asthanga from @yogawithstan which is an authorised as First Son in Singapore by the Ashtanga Yoga lineage from Sri K. Pattabhi Jois. This is just a beginning for my yoga life and many more to go🧘🏻‍♀️ Namaste🙏🏻
– Semantha (@chongsemantha)
The tough period has gone through finally. Work has to go on, still have to attend classes, tiring but awesome! Mummy… I did it 🥳 Thanks to my classmates for the encouragement and support during this period🙏 Honestly, I didn't always enjoy the homework, quizzes or tests. But I really enjoy the theory class with you😘 My mentor, my guru @jamesng.333 who always told me "Don't Over Think". Thank you for your guidance along the way.
– Ting Ling (@im_tingling)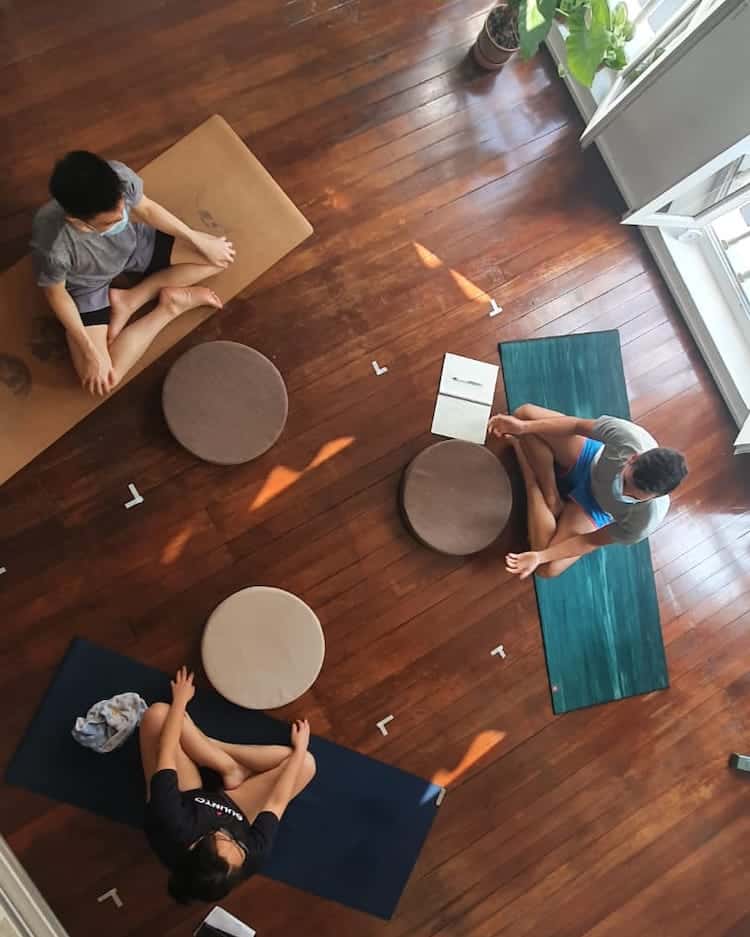 Thank you to all who have been part of this journey, especially my batch mates, previous batch's teachers and James. I can't imagine going through this without the support of all of you and I'm deeply grateful. The past 10 weeks passed by so fast and while we've touched on so many aspects of yoga, I felt that there's still so much more to learn. 🕉🪵🪣 One quote particularly stuck with me throughout the course – "Before enlightenment, chop wood, carry water. After enlightenment, chop wood, carry water." I guess this is why even the most experienced yogis are still striving to improve every day despite decades of practice. This is just the beginning of a lifelong journey… ⛰🏁
– Vance (@vancevans)
Ever thankful for the friends I've made along this journey. My coursemates @zeeway @gracewangxl @mavis.hsiehh – thanks for making this course enjoyable. Also very importantly, the community @peculiaryogi – @jamesng.333 @inflexibleashe @vancevans @yyuogga @joysonthemat @naski.t @yokagreenpaws @yogawithstan @rita.shi.90 @the_heartland_yogi for freely sharing your knowledge, being supportive and making the studio such a warm and fun place to be 💕 We wrapped things up just in time for the Christmas szn. It's starting to feel a lot like Christmas and Peculiar Yogi has been getting all outfitted by Santa 🎅 and his little helpers 🤶🧑‍🎄 !!!! Stay tuned for our Peculiar Yogi christmas challenge and events!!! ☃️ 🎄⛄️
– Melissa (@melchee_92)
10 weeks flew by in a blink of an eye. Not too sure how to summarize everything in words. Kind of got used to the weekend routine of practising, learning together, making silly jokes and witnessing each other's progress. Thankful to my batchmates for the wonderful memories and all teachers at @peculiaryogi for your generosity in sharing your knowledge. Thanks @melchee_92 @gracewangxl for the constant encouragement (and waiting for me for 4 hours to complete my sutra neti 👃🏽🥲). Thanks @jamesng.333 for being patient and never giving up on me. 🙃
– ZiWei (@zeeway)
My ten weeks with @peculiaryogi flew by in the blink of an eye. An memorable and unforgettable journey to me. I am so grateful to have @melchee_92 @zeeway @gracewangxl and @capuvdl as my coursemates to learn, practice and grow together. And of course, thanks to @jamesng.333 for always being patient and kind to us. Most importantly, thanks to all the encouragement and support from PY's community and friends and family 🤍 謝謝大家 我愛你們 ❤️
– MuHua (@mavis.hsiehh)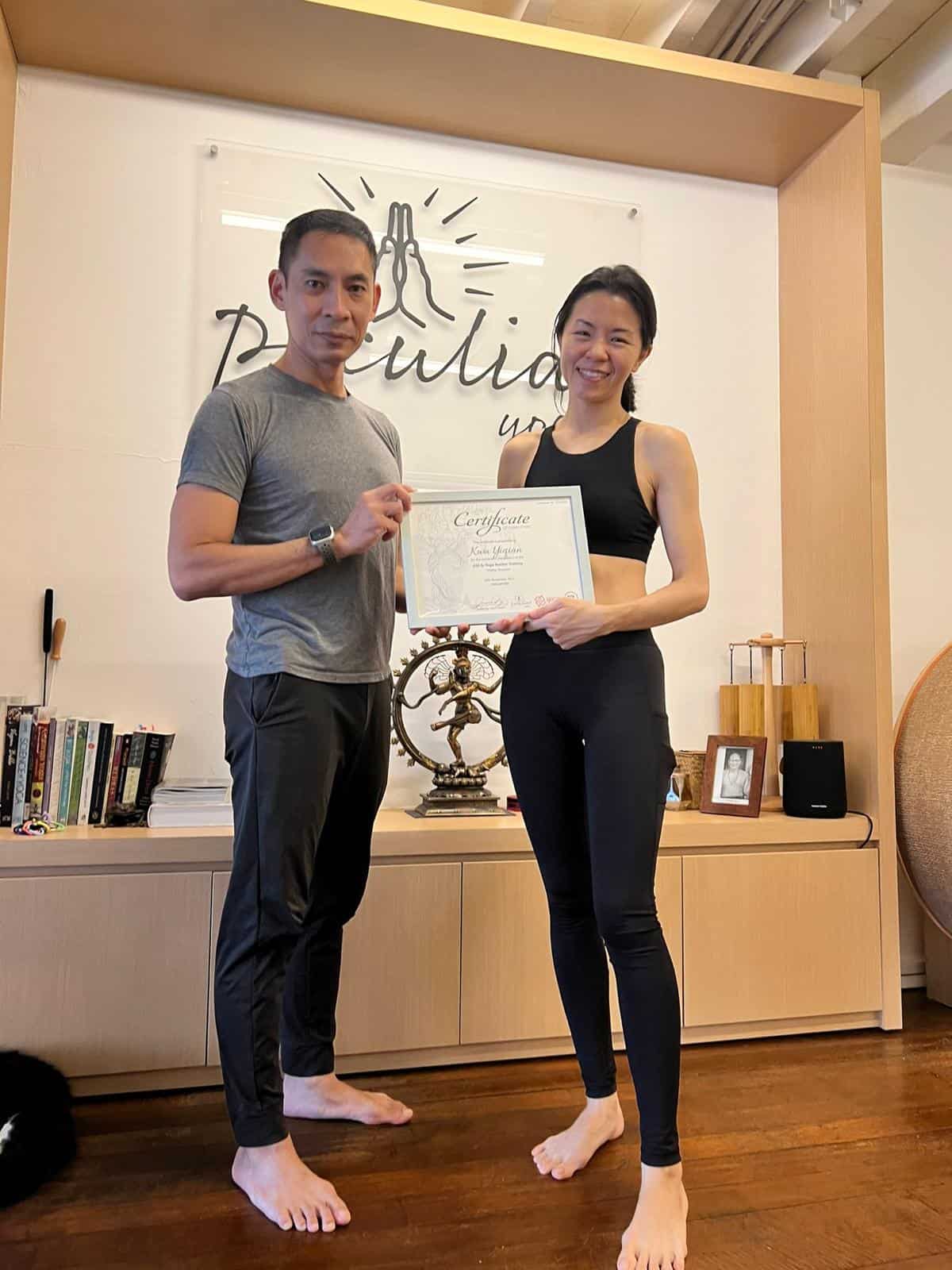 This has been a truly meaningful experience for me. The 10 weeks of YTT were not easy, there were definitely moments of fatigue and self-doubt, yet I found myself looking forward to every weekend when I saw my progress.
I love how the classes were structured and conducted, especially the theory lessons where we had ample opportunities to ask questions and explore interesting topics around yoga. And as someone who had stopped yoga practice for years, I felt I was in safe hands under James' guidance during asana practices.
I am thankful to my classmates, Wenxin and Bella, whom through our shared encouragement and laughter tided me through all those weeks.
I am also grateful to my teacher, James, for his patience, his constant reminders of my small wins along the way, and most of all, his valuable teachings about yoga and life.
And not forgetting the warmth and support from the rest of the Peculiar Yogi community too.
– Yiqian (@yiqiank)